We're thrilled to share that Project Spark is now open for signups! After much anticipation and hard work, we've optimized Spark to be the perfect event copilot and we're excited to finally open accounts to everyone.
Never heard of Spark before? Then it's high time we introduced you to your personal AI event concierge. Made by event professionals who truly understand your needs, Spark unleashes a world of efficiency and creativity in event planning.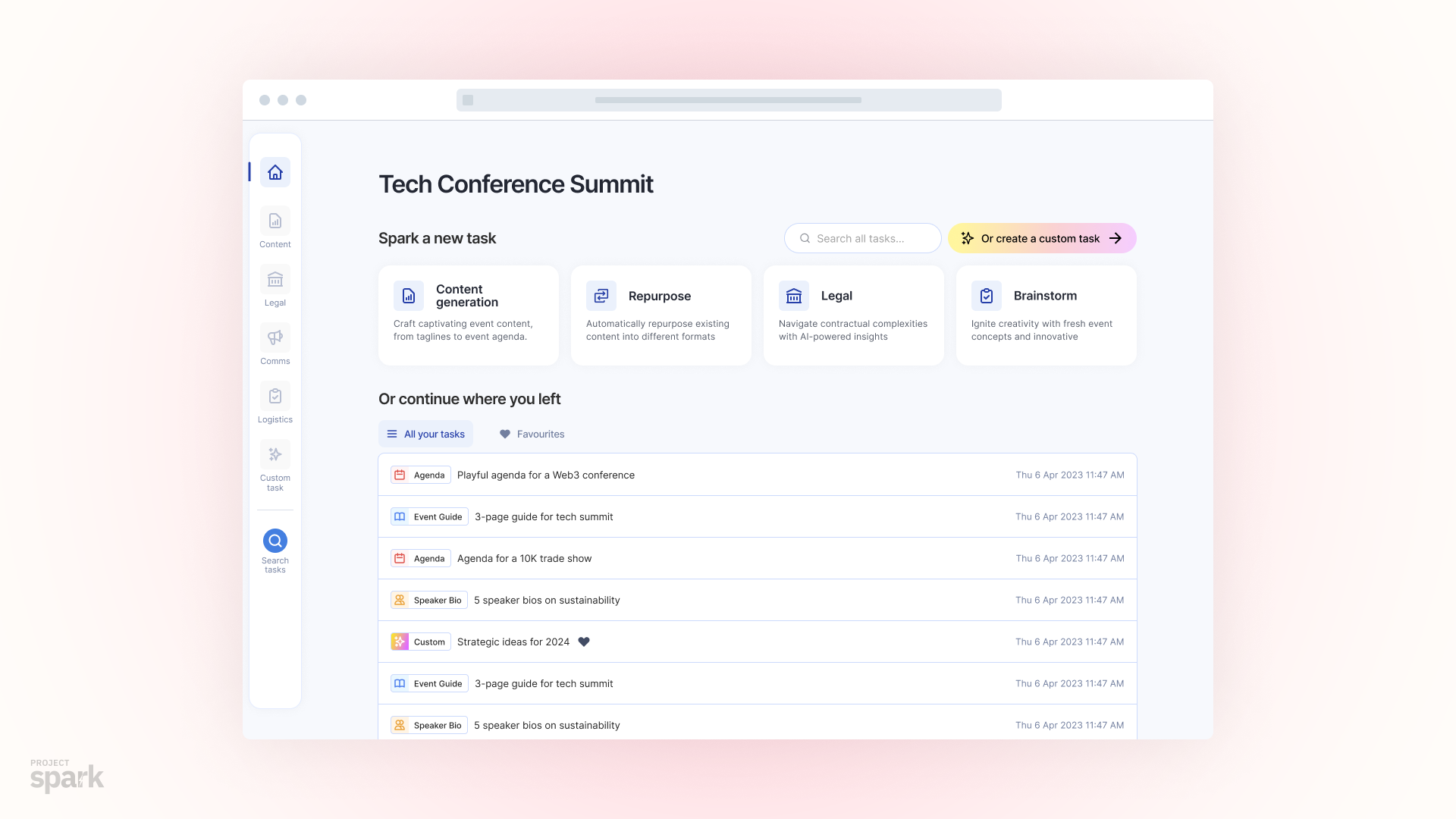 With Spark, you can:
Generate premium event content in seconds
Brainstorm creative ideas on demand
Review/refine event documents like a pro
Create engaging promotional materials
Repurpose existing content into multiple formats
The Repurpose feature is especially handy for transforming stuff like videos into blog posts, social media threads, email newsletters, and more. This allows you to maximize the impact of high-value content quickly and easily.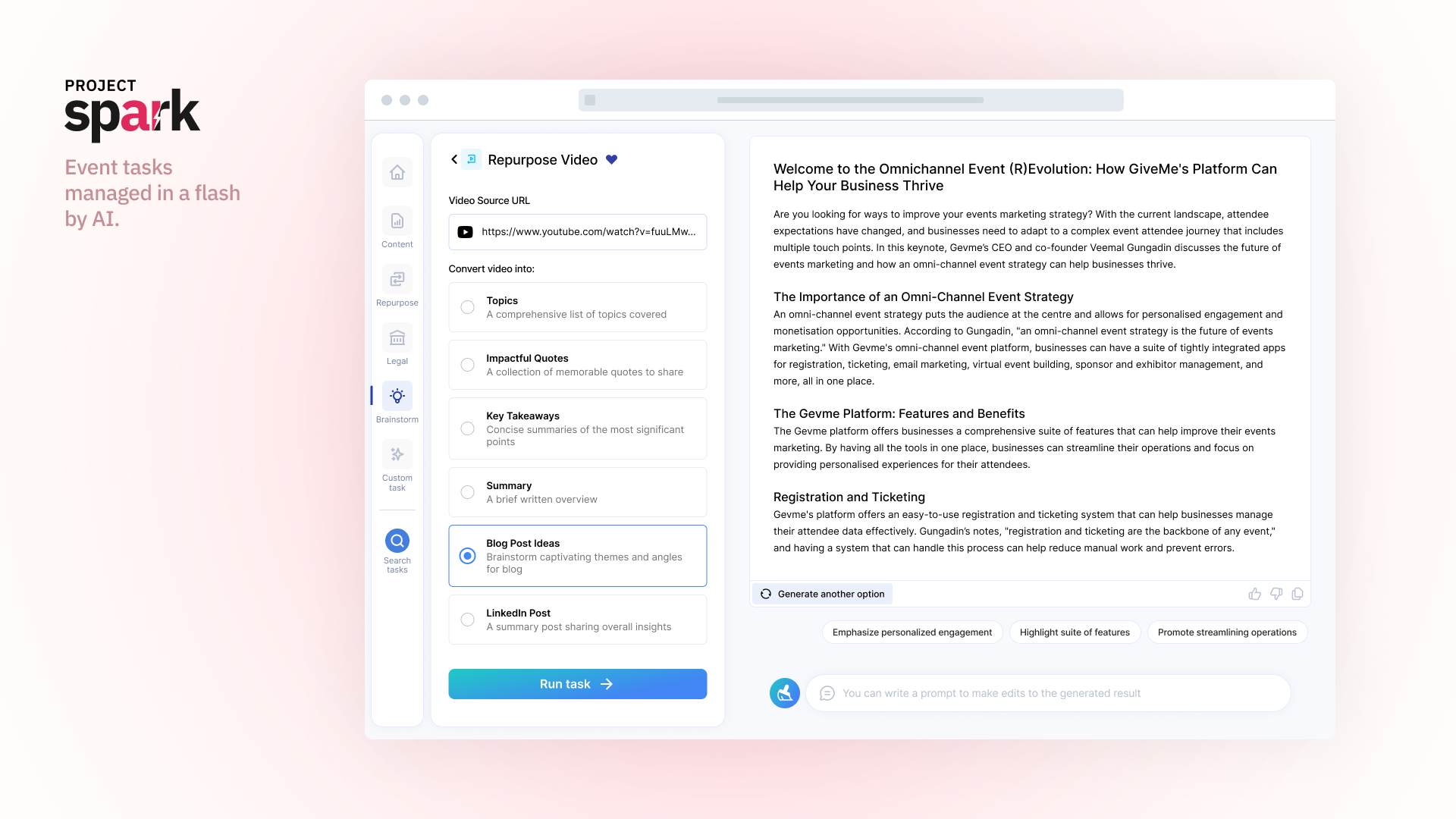 Truly, Spark is game-changing. Brought into life using state-of-art AI, this tool understands what you need, effortlessly taking over the legwork and freeing you to orchestrate spectacular events.
The wait is finally over! Take your event planning to stellar heights with Spark. Sign up now and herald a revolution in your work process.
You certainly wouldn't want to miss this chance to electrify your event marketing and planning. Join the vibrant Spark community today and feel the power of AI at your fingertips!