Get More From Your Data
Enable your decisions with data. Analyze your audience, evaluate video sentiments, and processes feedback, giving you insights that are more than just numbers
Uncover Deeper Insights with Spark's Analytics
Slice through your data to reveal meaningful insights with Spark. From creating detailed personas to understanding the impact of your event's content, Spark empowers you with the data you need to drive success.
Spark enhances your analytics by:
Crafting audience personas for a better understanding of your attendees.
Analyzing video sentiments to create content that makes an impact.
Deciphering feedback data into actionable improvements.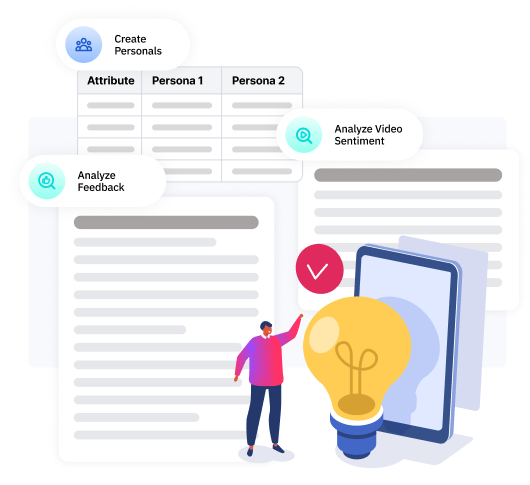 Create Events that Resonate
Leveraging Spark's advanced analytics, tailor your events to your audience's preferences. Deliver exceptional experiences that resonate, engage, and leave your attendees yearning for more.
Elevate your event experiences by:
Crafting content & activities fine-tuned to your attendee persona insights.
Delivering experiences that are meticulously tailored to your audience.
Constantly evolving your event strategies according to feedback analysis.