Amplify Your Marketing Impact
Discover how Spark's AI can streamline your marketing campaigns. Repurpose content, generate engaging promotional materials, and maintain consistent audience communication
Maximize Reach with Swift Repurposing
One piece of content, multiple uses. Transform blogs, speeches, and more into diverse content formats with Spark's "Repurpose" feature. Extend your reach and make your presence felt across various channels without investing additional time and effort.
Spark transforms your marketing by:
Rapidly repurposing existing content into diverse, shareable formats.
Amplifying content reach across many platforms with minimal effort.
Saving valuable time by managing demanding repurposing tasks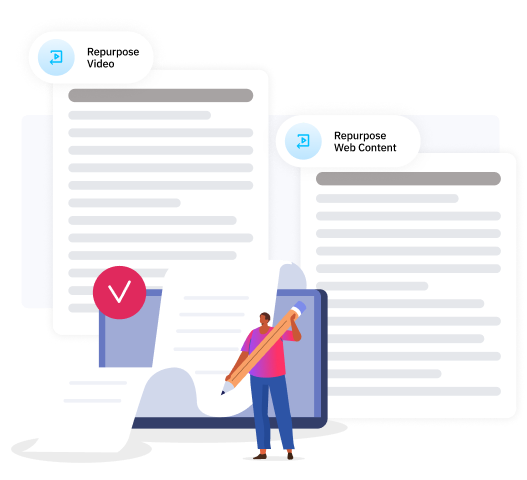 Craft Captivating Promotions Effortlessly
Always stay on top of your marketing game with Spark. Generate unique promotional content swiftly and keep your audience informed and engaged consistently.
Redefine your marketing strategies by:
Creating LinkedIn posts, emails, and other marketing collateral in a jiffy.
Ensuring consistent audience communication and engagement.
Devoting more time to strategic tasks and let Spark handle the rest.