Optimize Your Operational Flow
Perform smarter not harder with Spark. It helps you manage event operations from generating detailed schedules to crafting clear session descriptions.
Efficient Execution, Simplified Planning
Leave the heavy lifting to Spark. Generate detailed agendas, craft session descriptions, streamline contracts, and manage various event operational tasks swiftly and effortlessly.
Spark fuels your operations by:
Rapidly generating detailed event schedules and agendas.
Creating clear session descriptions for seamless execution.
Streamlining contracts, saving you precious coordination time.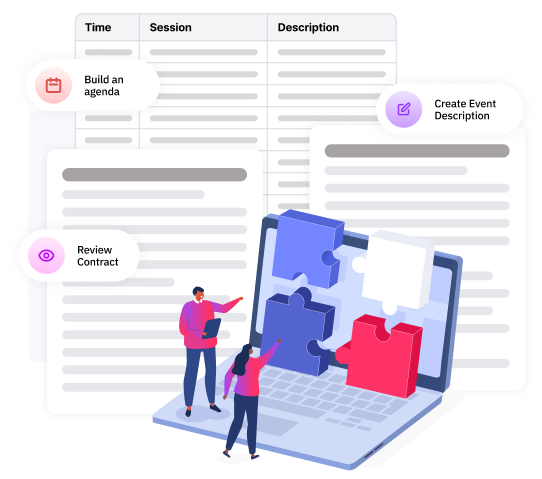 Entrust Your Iterative Tasks
Let Spark's AI handle your iterative tasks, giving you more time to focus on what truly matters - delivering a great event.
Make the most of Spark by:
Automating the creation of LinkedIn posts, regular updates, and emails.
Swiftly crafting FAQs, session Q&As, and polls.
Ensuring your focus remains on strategic tasks while we handles routine tasks.