Revitalize Your Planning Workflow
From brainstorming themes and crafting session descriptions, to creating compelling speaker bios, Spark is designed to make event planning smooth.
Maximize Efficiency, Minimize Effort
Transform your event planning efficiency with Spark. Allow our AI to rapidly handle the time-consuming tasks like brainstorming themes or generating dynamic content. Focus on strategic aspects of your event while Spark expedites your planning process.
Spark optimizes your operational efficiency by:
Rapidly executing routine planning tasks, freeing up your valuable time.
Swiftly brainstorming fresh event themes and activities.
Simultaneously generating multiple dynamic content pieces.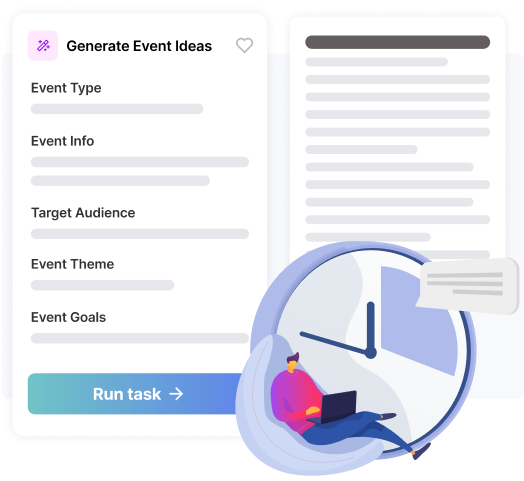 Effortless Content Creation
Breathe life into your event with captivating content crafted by Spark's AI. From unique event descriptions, compelling speaker bios to informative session summaries, content creation is now smooth as a breeze. Liberate your creativity, redefine your planning experience.
Enhance your event engagement by:
Generating unique and captivating event descriptions.
Building compelling speaker bios that catch attention.
Creating informative session summaries in an instant.