It's been a couple of weeks since we made Spark available to everyone without a waitlist and we're excited to see how many of you have already joined us on this journey. We hope that you've been enjoying the experience so far, but we know that there's always room for improvement.
That's why we're thrilled to share some new updates that will help you ignite your creativity and productivity even further. Whether you're just starting out or you've been using Spark for a while, we're confident that these new features will make your experience even more enjoyable.
File Manager: Upload & use your private files securely
We know you've been asking for an easier way to manage your files within Spark. Well, we're thrilled to introduce our brand new File Manager feature!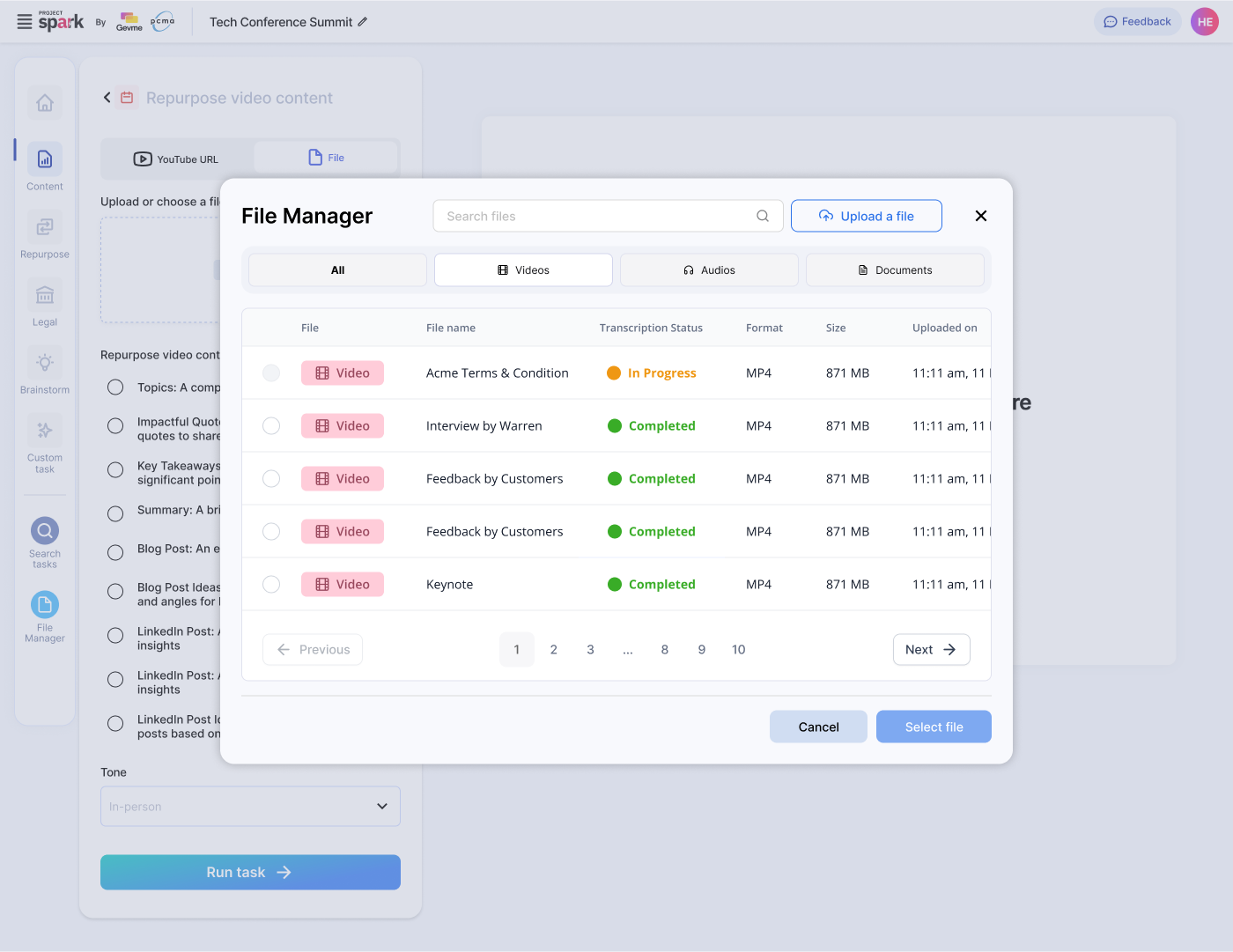 Finally, a central hub to upload and organize your videos, audio files, and documents. Name your files, store them securely, and reuse across different Spark tasks like Review Contract and Review Text. No more wasting time in waiting for the video to upload during a task. Your assets are now neatly organized and ready to ignite inspiration whenever it strikes!
We've also expanded file uploads to even more Spark features, with more capabilities coming soon. Unleash your creativity by combining your organized files with Spark's AI-powered productivity. Your files, your way.
Enhanced Repurpose Video: Transform Your Content
Next up, an upgrade to Repurpose Video. We love this task as much as you do, and we made it much better.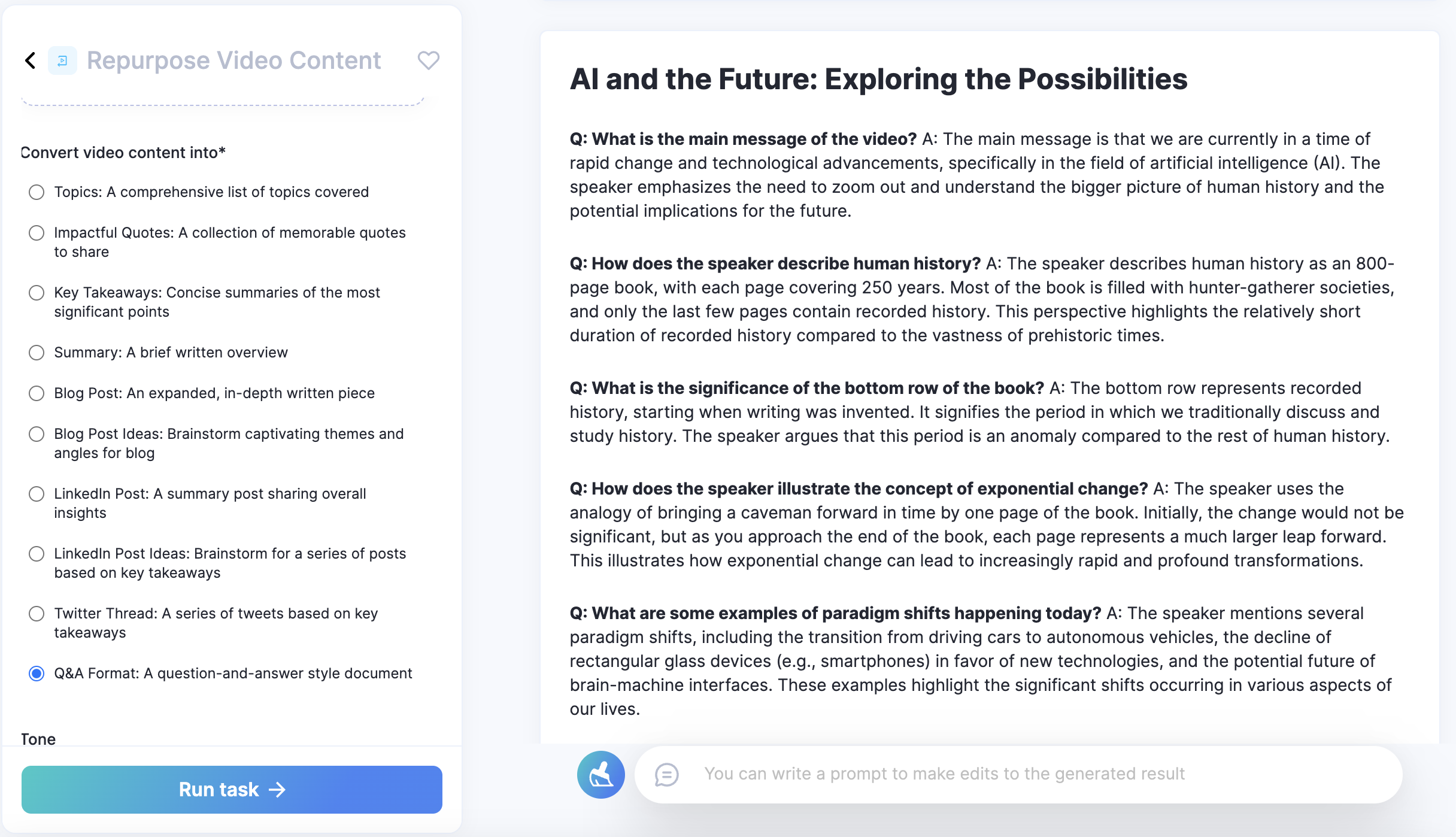 Introducing Repurpose Video v2! Now you can privately upload your own videos for repurposing while keeping your data ultra-secure. We've also expanded the context analysis window for more robust repurposing with richer details and summaries. This practically means you can chat with your video and extract everything instantly. Take your private videos to the next level!
Your Data, Your Rules
We want to be crystal clear – the text and files you input into Spark are yours and yours alone.
The text & files that you input into Spark:
are NOT used for training our AI models
are NOT available to the Spark team
are NOT available to other customers
Your data is your data.
You decide what happens with your data, period. Consider this your personal assurance that your privacy and security are our top priority here at Spark.
We've meticulously updated our systems to seal your data off from prying eyes. The words and files you entrust to Spark will never be seen by anyone but you.
Your data is for your eyes only. No exceptions.
What's Next?
Our team is constantly working hard to bring you the best possible updates that will take your game to the next level. We are excited to share that we have an amazing set of updates in the pipeline which will be launched soon. These updates will not only enhance the overall user experience but also offer many new features that will make your work even more efficient. We value your feedback and encourage you to continue sharing it with us as it is invaluable in helping us iterate and improve Spark. Your feedback is what motivates us to keep innovating and providing the best possible solutions to our users.